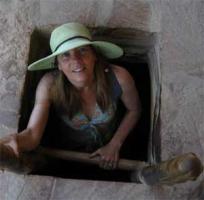 Welcome to my new online store!
Here you can purchase a number of products with my unique graphics on them. All images are prints of original mixed media paintings from my Wildlife Not War series. I continue creating, so check back often for new animals. Join the whimsical protest for a peaceful planet!

A portion of the proceeds help animal rights organizations. Enjoy shopping . . . and peace, Virginia Barrett (artist and animal lover) . . . click on my picture to learn more about me.