Wage Slave Gifts > Lawyers > Queen Lawyer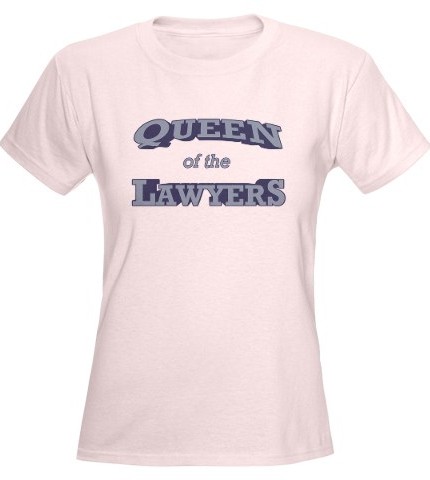 Queen of the Lawyers
Lawyer t-shirt design featuring the words "Queen of the Lawyers"
Are your coworkers not demonstrating the proper reverence around the office? Are fellow employees not recognizing your elevated place in the hierarchy? Then this t-shirt is for you!
Someone has to be Queen of the Lawyers. Why not you?
This humorous design is available on a variety of products, including t-shirts, sweatshirts, mugs and prints.
A great gift idea for an Lawyer with a sense of humor!