Wage Slave Gifts > Auditors > Auditing - Sleep
Auditing - We never sleep!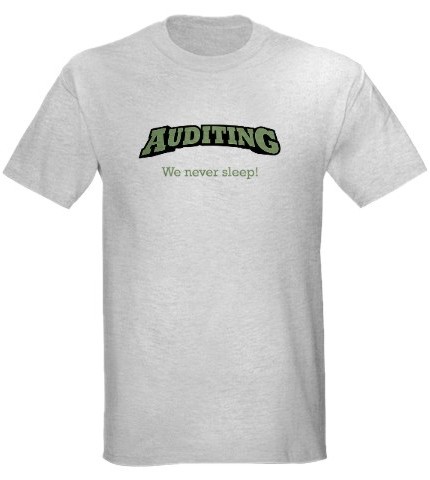 Auditing t-shirt design featuring the words "Auditing" and "We never sleep!"
The auditors job never ends. Facts need to be checked. Inventory counts need to be verified. Spreadsheets need to be analyzed.
Whether in a financial institution, or another business, auditors must always remain vigilant. Sure, auditors would like to sleep, but can they really afford that luxury?
This humorous design is available on a variety of products, including t-shirts, sweatshirts, mugs and prints.
A great gift idea for an Auditor with a sense of humor!