Wage Slave Gifts > Nurses > Nursing / Job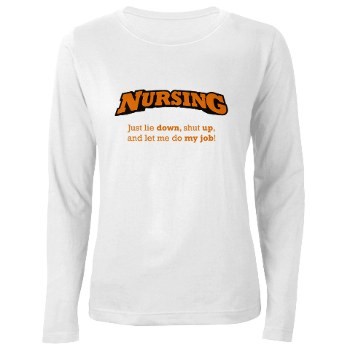 Shut up and let me do my job!
Nurse t-shirt design featuring the words "Nursing - Just lie down, shut up, and let me do my job!"
This humorous design is available on a variety of products, including t-shirts, sweatshirts, mugs and prints.
A great gift idea for a no-nonsense Nurse with a sense of humor!