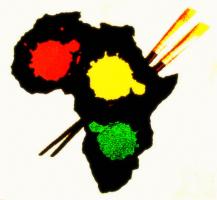 Welcome to the S.O.N. A.R.T. Shop @ Cafe Press! />
/>
We're glad you've come to our online store, and we hope you have an enjoyable and successful shopping experience. Since there is definitely a whole lot to see, please be sure to take your time and explore each section thoroughly, so you don't miss anything. Also, because we are still in the process of building our site, we ask for your patience and forgiveness in advance should you come across anything that appears incomplete--it is! />
/>
Thanks for your support! We do appreci-love your business!!! />
/>
One Love, />
/>
Naeemah and Amir />

Click on the S.O.N. A.R.T. logo above to go to Amir M. Lyles' S.O.N. A.R.T. blog.