Current Special: Save $5 When You Spend $50 Or More!
Use Coupon Code: DWELTBOUNTY Expires: March 15th
Be Prepared with our 2009 Horse Calendars Featuring Rare Horse Breeds, Akhal-Tekes, & More!

Horse Calendars make a great gift for horse lovers during the holidays with the New Year just around the corner. Be prepared for 2009 with our equestrian and horse calendars featuring rare horse breeds, Akhal-Teke horses, and horses at Liberty. These stunning equine photographic calendars by Drake Photography are sure to be a hit with any horse lover out there! Rare horse breeds features rare horses such as the Caspian pony, Irish Draught, Cleveland Bay, and many more loved horse breeds. The At Liberty Horse Calendar also features the Gypsy Vanner Horse, Arabian, and many more all prancing across the pages of this beautiful 2009 equestrian calendar. Get one before it's too late!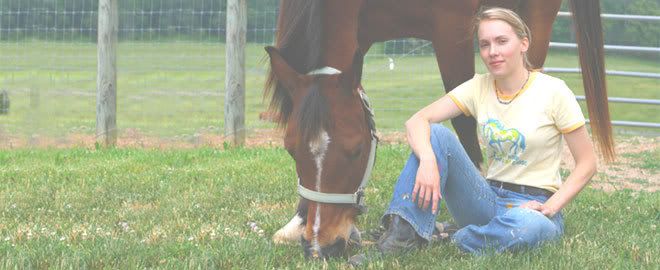 Thank you for visiting The Painting Pony Gift Shop
If you are looking for some great, original equestrian and horse gifts, then you've come to the right place! The Painting Pony Gift Shop specializes in all things horse related and you'll be sure to find the perfect horse tee shirt, equestrian artwork, and equine home decor item to add a little bit of the stable to your home or wardrobe. Perfect gifts for horse lovers is what we're about. Also know that a percentage of our profits will be donated to research on Equine Cushings Disease.
To Find out more about The Painting Pony, please visit the official site.
The Painting Pony Official Site
PAINTING PONY Painting Gifts

Check out this section for Select Images of Buddy's Most Popular Paintings on t shirts, Stylish Hoodies, Mugs, Mouse pads, and more!

LOGO WEAR

Want to Help Advertise The Painting Pony? Find The Painting Pony Logo gear here! T-shirts and more!

Painting Pony CALENDARS

The new year is coming up fast! Get your 2008 Painting Pony Calendar here! "At Liberty" horse breeds Calendar by Drake Photography also available!

FUN HORSE T Shirts and More!

Looking for Horse T shirts? Well this is the section for you. These shirts are perfect for any equestrian or horse lover out there! My Horse is my Therapist, Die Hard Equestrian, My Horse is My Hero..

HORSE SPORT Shirts and Gifts!

Some people say that riders aren't athletes - we know better! Here are some unique horse sport t shirts for all those equestrian athletes out there!

HORSE BREEDS

Looking for Horse breeds T shirts? How about an Arabian, Akhal-Teke, Appaloosa, or Thoroughbred shirt? If you are looking for a horse breed shirt, this section is where to look!

Equestrian Artwork

If you're looking to add some classic art to your wardrobe or home decor, then you will love our Equestrian Art section!

JUST FOR FUN Personality Tees

Looking for personality? How about an attitude shirt to tell everyone how you really feel? Find you personality with these unique t-shirt designs!

FOR THE DOGS

T-Shirts made just for your K-9 friend in mind! Many dog shirt designs to choose from.

Greeting Cards

Say what you feel with these great greeting cards for any occasion!

Horse Holiday Gifts

From New Year's to Thanksgiving to Christmas, here are specially made gifts from the Painting Pony for the holidays!

brown horse Sweatshirt


$34.99

brown horse Sweatshirt


$29.99

brown horse Sweatshirt


$34.99

brown horse Sweatshirt


$26.99

brown horse Sweatshirt


$34.99

brown horse Sweatshirt


$34.99

brown horse Tank Top


$16.99

brown horse Performance Dry T-Shirt


$29.99

brown horse T-Shirt


$24.50

brown horse Tank Top


$17.99

brown horse T-Shirt


$16.99

brown horse Tank Top


$17.99

brown horse Baseball Jersey


$17.99

brown horse T-Shirt


$16.99

brown horse T-Shirt


$18.99

brown horse Tank Top


$15.99

brown horse T-Shirt


$16.99

brown horse T-Shirt


$21.99

brown horse Long Sleeve T-Shirt


$24.99

brown horse Long Sleeve T-Shirt


$20.99

brown horse T-Shirt


$15.99

brown horse T-Shirt


$20.99

brown horse Plus Size T-Shirt


$24.99

brown horse Plus Size T-Shirt


$25.99

brown horse Plus Size T-Shirt


$24.99

brown horse Plus Size T-Shirt


$25.99

brown horse Maternity T-Shirt


$24.99

brown horse Maternity T-Shirt


$24.99

brown horse Tank Top


$25.99

brown horse Tank Top


$25.99

brown horse T-Shirt


$26.99

brown horse T-Shirt


$26.99

brown horse T-Shirt


$29.99

brown horse T-Shirt


$29.99

brown horse T-Shirt


$16.99

brown horse T-Shirt


$16.99

brown horse T-Shirt


$18.99

brown horse T-Shirt


$14.99

brown horse Sweatshirt


$20.99

brown horse Sweatshirt


$16.99

brown horse Baseball Jersey


$14.99

brown horse T-Shirt


$18.99

brown horse Body Suit


$16.99

brown horse Body Suit


$14.99

brown horse Long Sleeve T-Shirt


$14.99

brown horse Baby Hat


$10.99

brown horse baby blanket


$21.99

brown horse T-Shirt


$12.99

brown horse Baby Gown


$14.99

brown horse Baby Blanket


$34.99

brown horse Burp Cloth


$15.99

brown horse T-Shirt


$17.99

brown horse T-Shirt


$18.99

brown horse T-Shirt


$9.99

brown horse Body Suit


$13.99

brown horse Baby Bib


$10.99

brown horse Flip Flops


$13.99

brown horse Baseball Cap


$14.99

brown horse Pajamas


$28.99

brown horse Pajamas


$28.99

brown horse T-Shirt


$24.99

brown horse Mugs


$10.99

brown horse Mugs


$11.99

brown horse Stainless Steel Water Bottle


$12.49

brown horse Water Bottle


$14.99

brown horse Shot Glass


$6.99

brown horse Drinking Glass


$10.99

brown horse Flask


$16.99

brown horse Flask Necklace


$14.99

brown horse Travel Mug


$17.99

brown horse Acrylic Double-wall Tumbler


$13.99

brown horse Sports Bottle


$6.99

brown horse Mousepad


$10.99

brown horse Dog T-Shirt


$16.99

brown horse Canvas Lunch Tote


$12.99

brown horse Canvas Lunch Bag


$12.99

brown horse Laundry Bag


$15.99

brown horse Reusable Shopping Bag


$16.99

brown horse Messenger Bag


$28.99

brown horse Bucket Bag


$63.99

brown horse Tote Bag


$12.99