Unique swag that celebrates all things organized!

We have cards, mugs, clothes, bags, phone cases, and more - all with a comical take on being (or needing to be) organized.

All items are physical products, not digital downloads.

If you are a Professional Organizer, these products are guaranteed conversation starters to market yourself and your organizing business.

Identify yourself to the public as a professional organizer, reconnect with past clients, announce a new service, promote a sale, or send gifts to clients, family, and friends. The possibilities are endless!

NAPO Leaders: These make great gifts for Board Members and Volunteers.

NOTE: Greeting cards and holiday cards take about 30 seconds to load, or try clicking the link a second time to refresh.
Your patience is appreciated!

There are 36 different organizing cartoons (see samples below) and 20 different products. Click on a blue product link to see all available cartoons for that item.

When greeting cards or postcards are selected, some cartoons have an additional inside message.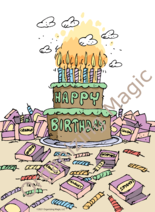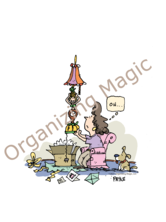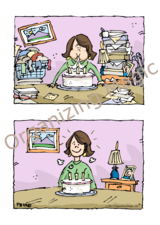 "Birthday Candles" "Birthday Gifts" "Birthday Wishes"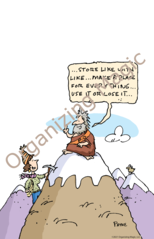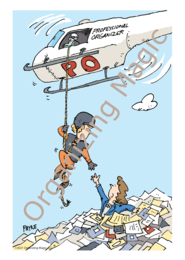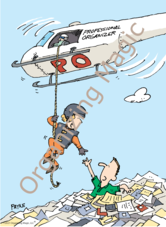 "Organizing Guru" "To the Rescue Female" "To the Rescue Male"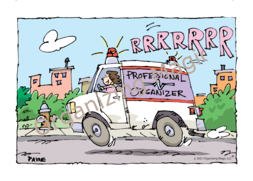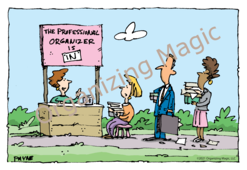 "On My Way" "Organizer is In"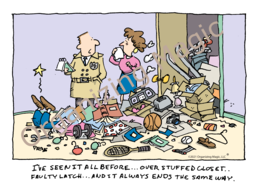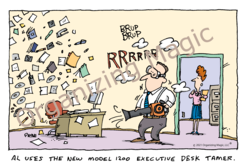 "Closet Detective" "Executive Desk Tamer"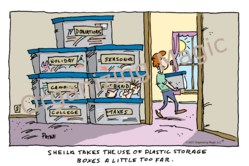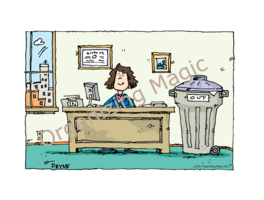 "Husband in Storage" "In Out Boxes"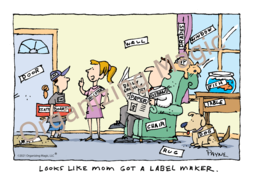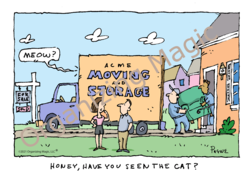 "Label Maker" "Moving Day"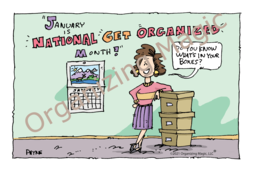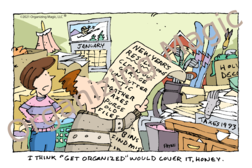 "Get Organized Month" "New Year Resolutions"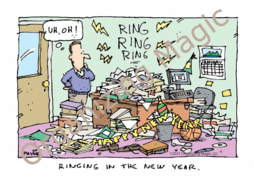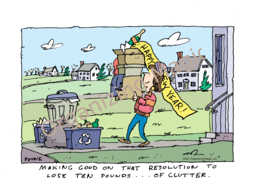 "Ringing in the New Year" "New Year Clutter"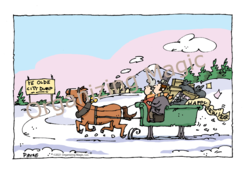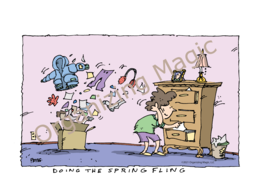 "Out with the Old" "Doing the Spring Fling"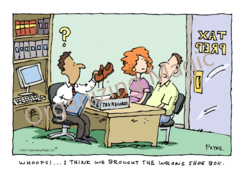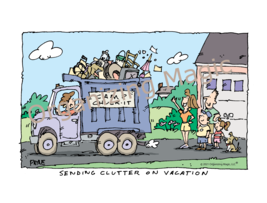 "Tax Receipts" "Summer Vacation"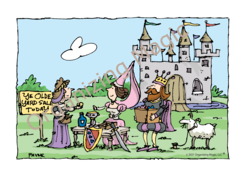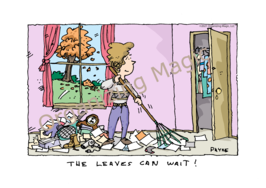 "Ye Olde Yard Sale" "Fall Raking"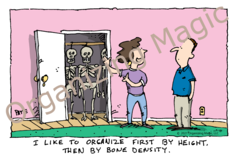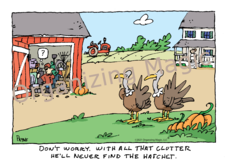 "Skeletons in Closet" "Thanksgiving Blessings"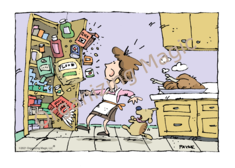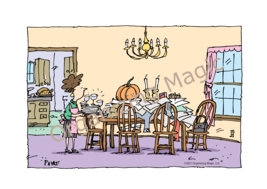 "Thanksgiving Stuffing" "Thanksgiving Table"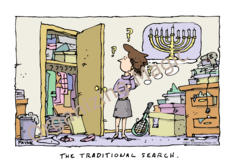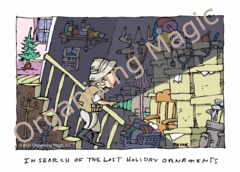 "Hanukkah" "Holiday Expeditions"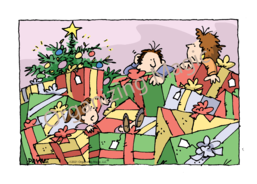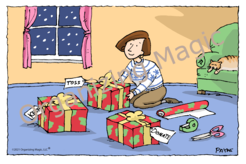 "Holiday Gifts" "Keep Toss Donate"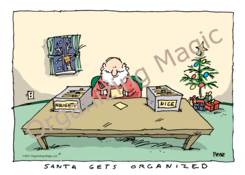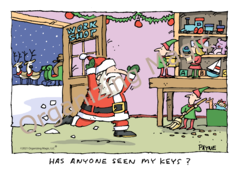 "Santa Gets Organized" "Santa's Keys"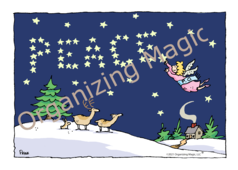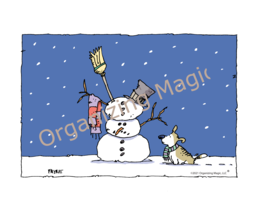 "Holiday Peace" "Holiday Snowman"


UPDATE:
Cafe Press is currently experiencing an intermittent glitch in their credit card processing. If you can't make a credit card transaction, PayPal checkout is the backup option. You don't need to have a PayPal account – just put in your e-mail address, checkout as a guest, and pay with a credit card.