Notorious Apparel > AFFILIATE PROGRAM
Become an NOTORIOUS APPAREL Affiliate

The Affiliate Program is an easy-to-join system that enables Webmasters to earn monthly paychecks by promoting the following:
+ Products in the NOTORIOUS APPAREL & CafePress Marketplace
+ Products in Angel Cove & CafePress shops that have opted in to the Affiliate Program
+ Create & BuySM
Earn up to 15% commission on all qualifying products + 30 return days.
You can earn a flat 15% commission on all sales from qualifying products in accordance with the Affiliate Commission Schedule. No messy commission scales or tiers to ponder. Plus, receive credit for all sales purchased within 30 days.
Becoming an Affiliate is Free and Easy
1. Review the Affiliate Agreement.
2. Complete the Online Affiliate Application.
3. Create and add your links to NOTORIOUS APPAREL and CafePress.
4. Begin tracking your traffic and earnings online.

---
After you have joined the affiliate program:
Below is the the code you can use to link to us on your Web site. Choose the one that best fits your purposes and then follow the three simple steps below. Some basic knowledge of HTML coding is required. (For a visual step-by-step setup guide, please click here.)
1. Highlight the HTML code immediately below the image you have chosen.
2. Copy the code.
3. Paste the code where you want it to appear on your web page.
4. Change click-XXXXXXX to your PID number key from your CJ account (e.g. click-1234567).
ALL Banner images are saved in PNG or GIF format. Should you need another format or size simply contact us at notoriousapparel@gmail.com and we can send you another format or size to replace in the code you'e chosen.
140 x 51 Banner



468 x 60 Banner



160 x 160 Banner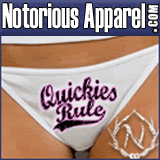 160 x160 Banner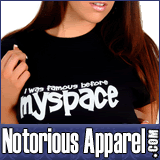 160 x160 Banner


250 x 250 Banner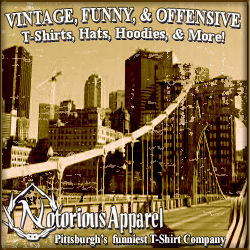 120 x600 Skyscraper Banner


120 x600 Skyscraper Banner


change it up a bit
Try different banners in different areas, see what works best for your website, blog, myspace, or forum signature. And be sure to stop back every now and again as we will be updating and adding new banners often! Should you need assistance don't be afraid to contact us at
notoriousapparel@gmail.com
for any assistance we may be able to provide.