LINKIN MALL DOT NET > MILITARY MERCHANDISE > American Military Merchandise > Army, Army Reserve, Army National Guard >

Army National Guard Units

>
32nd Infantry Brigade
WI ARNG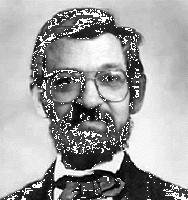 Linkin Mall Shirts
32nd Infantry Brigade Merchandise
Below this text are Army National Guard caps, Army National Guard cups, Army National Guard shirts, Army National Guard gifts, and other Army National Guard merchandise for and about the 32nd Infantry Brigade.
The 32nd Infantry Brigade (Light) is the largest Wisconsin Army National Guard unit. Until September 2001, the brigade was a mechanized unit assigned as part of the 34th Infantry Division.
The 32nd Infantry Brigade is descended from the 32nd "Red Arrow" Division, an infantry outfit formed of Wisconsin and Michigan Guardsmen mobilized in 1916. The division earned its distinctive insignia, a vertical red arrow through a horizontal red bar, by piercing every enemy line it encountered in four World War I campaigns.
The Red Arrow Division was mobilized again in October 1940 before the U.S. entered World War II and logged a total of 654 days in combat, more than any other U.S. Army division in any war.
In October 1961, President John F. Kennedy called the division to federal service during the Berlin Crisis. The unit served until August 1962 at Fort Lewis, Washington, before returning to Wisconsin.
In 1967, the 32nd Division - by then made up entirely of Wisconsin units - was deactivated and reorganized as the 32nd Separate Infantry Brigade. In 1971, the brigade was converted to mechanized infantry.
The 32nd began transforming in September 2001 into a separate light infantry brigade; shedding its heavy tracked tanks, self-propelled howitzers and armored personnel carriers; to gain the agility favored by the leadership of the Army.
Look at the image. The way it looks on the picture of the product, is the way it will look on the product.
Due to space constraints, not every product or image is loaded into every section of Linkin Mall Shirts for self-service purchase. Please email Shirts@LinkinMall.Sylera.com if you want a different combination of front and back images on your product.
1. If you see a coffee mug, coffee cup, stein, or travel mug with a handle right of the image, we can put the handle left of the image.
2. If you do not want the coffee mug, we can load the smaller, less expensive coffee cup, the travel mug, or the stein.
3. We can put an image from one product on a different product.
4. We can add or delete an image on the back of a shirt.
5. We can add your rate or rank, your unit, "retired", "veteran", or your name to any shirt.
6. We can move a chest image to the pocket area or move a pocket area image to the chest area.
To substitute the Seal or logo of a specific Army National Guard unit, request specific Army National Guard merchandise, or to suggest Army National Guard graphics, please email Shirts@LinkinMall.Sylera.com. Indicate what Army National Guard merchandise you would like, what Army National Guard insignia you desire, and what Army National Guard graphics you would like on the front and the back. Your product will be loaded within a few weeks, so you can return to purchase it in a self-service transaction.
There is no set-up fee and no minimum purchase.
If we have missed any scenario, send an email to Shirts@LinkinMall.Sylera.com
Please notice the links in the grey left margin for other options.
Click here for an American flag, an Army flag or a Wisconsin flag.