LINKIN MALL DOT NET > MILITARY MERCHANDISE > American Military Merchandise > Marine Corps
Marine Corps Reserve >

Marine Corps Units

> 4th MEB
Marine Corps Security Force Battalion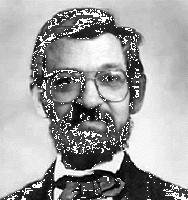 Linkin Mall Shirts
Welcome to Marine Corps Security Force Battalion Merchandise
This section contains Marine Corps caps, Marine Corps cups, Marine Corps shirts, Marine Corps tee shirts, and other Marine Corps merchandise about the Marine Corps Security Force Battalion.
The 4th Marine Expeditionary Brigade, based in Camp Lejeune, N.C., has 4,800 members and can respond to crises worldwide within 72 hours.
The Marine Corps combined its three existing security guard and antiterrorism battalions under one brigade, added an infantry unit, and beefed up the brigade with an additional 2,400 personnel.
In September 2001, the 32d Commandant of the Marine Corps, General James L. Jones, directed the activation of the 4th Marine Expeditionary Brigade (MEB) as an antiterrorism organization within the U.S. Marine Corps Forces, Atlantic.
The mission of the 4th MEB (AT) is to provide Unified Combatant Commanders with rapidly deployable and sustainable specialized antiterrorism forces to deter, detect, defend, and conduct initial incident response to combat the threat of terrorism worldwide. Specially trained 4th MEB Marines can respond to missions by themselves, but they also complement other Marine units worldwide.
The 4th MEB (AT) is organized to include the Chemical Biological Incident Response Force (CBIRF), an Anti-Terrorism Battalion (AT Bn), the Marine Security Guard Battalion (MSG Bn) and the Marine Corps Security Force Battalion (MCSF Bn).
Marine Corps Security Force Battalion, headquartered in Norfolk, Virginia, provides armed, antiterrorism and physical security personnel to high value naval installations or units. The battalion maintains a worldwide presence at 14 different locations from Keflavik, Iceland, to Guantanamo Bay, Cuba, to Bahrain in the Arabian Gulf. The Marines protect key naval assets to include strategic weapons, command and control facilities, and naval support activities.
The 2,500 Marines and Sailors of this Norfolk-based Battalion now serve on twenty-two U. S. Navy bases around the globe. Additionally, within the Battalion structure is a Training Company that produces the most deadly multi-weapon small arms marksmen in the Marine Corps. Marine Corps Security Force Battalion provides antiterrorism and physical-security-trained Marines to designated naval installations. They maintain Fleet Antiterrorism Security Team (FAST) companies and deploy platoons to support fleet commanders as directed by the Commander-in-Chief, U.S. Atlantic Fleet. Additionally, the unit stands ready to perform other functions as directed.
Look at the image. The way it looks on the picture of the product, is the way it will look on the product.
Most shirts and tote bags have two images. Shirts with a rank, relationship, or Marine Corps text on the front have a Marine Corps Security Force Battalion image on the back. To add, change, or delete a front or back image email Shirts@LinkinMall.Sylera.com.
Due to space constraints, not every product or image is loaded into every section of Linkin Mall Shirts for self-service purchase. Please email Shirts@LinkinMall.Sylera.com if you want a different combination of front and back images on your product.
1. If you see a coffee mug, coffee cup, stein, or travel mug with a handle right of the image, we can put the handle left of the image.
2. If you do not want the coffee mug, we can load the smaller, less expensive coffee cup, the travel mug, or the stein.
3. We can put an image from one product on a different product.
4. We can add or delete an image on the back of a shirt.
5. We can add your rate or rank, your unit, "retired", "veteran", or your name to any shirt.
6. We can move a chest image to the pocket area or move a pocket area image to the chest area.
To substitute the Seal or logo of a specific Marine Corps unit, request specific Marine Corps merchandise, or to suggest Marine Corps graphics, please email Shirts@LinkinMall.Sylera.com. Indicate what Marine Corps merchandise you would like, what Marine Corps insignia you desire, and what Marine Corps Unit graphics you would like on the front and the back. Your product will be loaded within a few days, so you can return to purchase it in a self-service transaction.
If we have missed any scenario, send an email to Shirts@LinkinMall.Sylera.com
Please notice the links at the top of the page and in the grey left margin for other options.