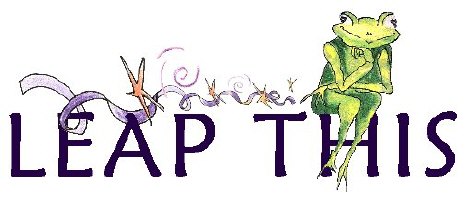 Leapified items for yourself, family and friends, home and office.
Leap Day, it's everyone's extra day! Click on the designs below or check out the list in the left-hand column.
Looking for cards only? Type "cards" in the SEARCH window above.
Product searching is that easy!
Enjoy browsing through the fun designs!
Leap Year Rhyme

Jump Rope, Leap Rope or Hand Clapping, this poem makes it fun!

Is yours?

Great conversation starter, don'tchyathink?

Two 29

Two 29, Leap Day February 29, you know...

Leap Year Day Awareness

Help spread Leap Year Day Awareness to the world!! You don't have to be a Leap Day baby to wear this!

I Leap, Therefore I am!

Not born on February 29? Do you leap in dance? Gymnastics? Sports? Because it's fun? Click here!

Leap Day Power!

Express your Leap Power. February 29 is everyone's extra day!

Vote To Leap!

Leap Years are also Presidential voting years in the USA. Leap to vote! and vote to Leap!

Don't Complain To Me!

Were you born on Christmas Day? New Years Day? Or any other holiday? Well, at least your birthday is on the calendar every year!

Ipad Sleeve


$33.50