New Zealand T-Shirts from Kiwisoutback
Kiwi T-Shirts and New Zealand gifts
Welcome to kiwisoutback.com!
Browse by product type:
Mens Ringer T-Shirts | Womens Light T-Shirts | Womens Ringer Tees | Mens Light T-Shirts | Kiwi Sweatshirts | Kiwi Onesies | Kids T-Shirts | Long Sleeve Mens | Womens Long Sleeve | Plus Size Tees | Aprons | Mousepads | Bumper Stickers | Hats
Here you'll find some of the coolest New Zealand t-shirts, kiwi t-shirts for men, women and kids, from retro to modern, sweatshirts to shirts, kiwi mugs to mousepads, bibs to baby clothes, all celebrating the kiwi and New Zealand!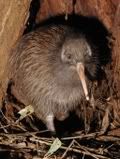 Ever wonder what exactly a kiwi is? If you're not from New Zealand, you may not know that these shy, nocturnal and often secretive forest creatures range from 9-17 inches in height, depending upon the variety. Kiwis do not rely on their eyesight as much as they do their highly developed sense of smell, which makes them very alert. This helps them search out food in the form of insects, grubs, and worms with their long bill, which is equipped with nostrils (a unique feature in birds). They also don't have to see their prey to catch it.
Are Kiwis Endangered?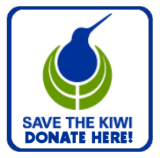 Yes, all kiwis are endangered and in decline. The Okarito Brown Kiwi is critically endangered with an estimated 250 birds left, while the North Island Brown Kiwi's conservation status is endangered. All other kiwis are in the "threatened" status of endangered, largely in part to introduced predators to the New Zealand area such as dogs, and of course, humans, through loss of habitat and automobiles.
And now the designs! Click on each a category to browse all of our unique kiwi designs!
Cool Kiwi T-Shirts

Features products featuring original designs with kiwis, like the kiwi recycles design, classic kiwi, sunburst kiwi and zebra print kiwi!

New Zealand T-Shirts

Find unique New Zealand clothing here, all with a New Zealand theme to them! From the trendy to the traditional, you can find kids clothes, sweatshirts, t-shirts, bumper stickers, and more cool gifts

Kiwi Baby Shirts and Onesies

If you're an Aunt, Uncle, Mom, Dad, Grandmother, or Grandfather, get your little one one of these adorable baby shirts or onesies!

Political Election Kiwis

Attention all Kiwis! Support your US candidate of choice with this cool, vintage style kiwi shirt supporting the candidate you think should be in the oval office!

Kiwi Nationalities

If you're part kiwi and living anywhere from the United States, UK, Canada, Italy or Ireland, you can find a flag with a kiwi twist that suits you here!

Australia T-Shirts

Australian themed t-shirts, Aussie gifts, kangaroo stuff, koalas and more! Sweatshirts, hoodies, all that good stuff.

Save the Kiwi Ringer T


$23.99

I Love New Zealand White T-Shirt


$23.99

New Zealand Medieval Jr. Ringer T-Shirt


$26.99

Aoraki New Zealand Vintage Baseball Jersey


$25.99

Eco Friendly Kiwi Tote Bag


$17.99

New Zealand Leaves Dark T-Shirt


$24.99

New Zealand Leaves Blue Hooded Sweatshirt


$44.99

Peace Love Kiwis Women's Cap Sleeve T-Shirt


$24.99

Kiwis for Obama Ringer T


$23.99

Royal Vintage NZ Kiwi Light T-Shirt


$23.99

Royal Vintage NZ Kiwi Infant Bodysuit


$21.99

Classic New Zealand Kiwi Jr. Ringer T-Shirt


$26.99

Texas Kiwi Mousepad


$15.99

Desert Kiwi Jr. Spaghetti Tank


$22.99

U.S. Kiwi Flag Mug


$14.99

New Zealand Kiwi Women's V-Neck Dark T-Shirt


$27.99

California Kiwi Tile Coaster


$8.99

Sunburst Kiwi Silhouette Jr. Spaghetti Tank


$22.99

Retro Vintage Kiwi Dark T-Shirt


$24.99

Turqoise Modern Kiwi Infant Bodysuit


$18.99

Turqoise Modern Kiwi Baby Pajamas


$18.99

Turqoise Modern Kiwi Baby Pajamas


$18.99