Irony Design Fun Shop - Humorous & Funny T-Shirts, > Cats > Cute Kitty Ate Your Cookie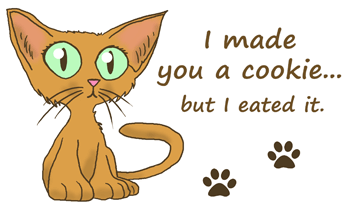 "I made you a cookie... but I eated it."
He's just a little kitty cat so he still can't speak correctly. Cute little kitty cat drawing with a sad expression. He's just so adorable that you can't help but forgive him. See this design on our products.