Order by phone or use the onsite cart and checkout.

We also do custom orders. If you need a particular design on any amount of products,

CONTACT

me with details. For questions about orders or returns, please refer to customer service on the Help menu






Shop for available products within this store:

















iOutlet T-Shirts and Gifts > Best Sellers > Ladybug Hearts Women's Light T-Shirt
Color:

Ladybug Hearts Women's Light T-Shirt

AVAILABILITY:

Product Number: 030-193379715

Product Information

Our Women's Value T-Shirt is an everyday essential! Our short-sleeve, heavyweight T-shirt is comfortable, economical and flattering. Designed with a traditional fit that runs true to size, she'll show off her personality, humor and passions with an easy, relaxed style.

Comfortable, heavyweight Women's Value T-Shirt made of 100% preshrunk cotton; gray colors are made of a cotton/polyester blend
Features a classic feminine cut (size up for a roomier fit)
Short-sleeve tee shirts for women available in a variety of colors
Double-needle stitched bottom and hems add extra durability
Crewneck T-shirts professionally printed with sharp, vivid designs that resist fading
Designed for the cost-conscious shopper
Machine wash cold with like colors, inside/out, then tumble dry low
All clothing purchases backed by our PerfectShirt™ guarantee: If you're not pleased with your product for any reason, you can return or exchange it free within 30 days
Imported for final manufacture locally
Drag the square at the left to choose the part of your image you want to use. Tips: Click and drag any corner to resize; click and drag from the inside to move.
Crop Preview:
Click done if you're happy with the way it looks.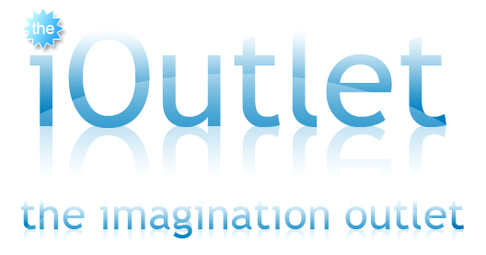 High Quality Tees, Bumper Stickers, Adult and Children's T-Shirts ,Hats, Buttons ,Mugs ,Teddy Bears,Apparel, Gifts and more.

iOutlet offers a wide range of designs on thousands of products. Designs include humor, dragons, horses, penguins, poker, spiders, big cats, little cats, dog breeds, monkeys,ladybugs,aliens, smileys, funny quotes, robots, cars ,stuff for mom,2008 election gear, sports tees, astrology, stuff for gamers, movie and TV items, fun gifts, back to school gear, patriotic graphics, awareness ribbons, maternity wear, things in the news ,baby stuff, greeting cards and much more. Browse through the shop and find the perfect item for you or the perfect gift. Have a great day.

New greeting cards just added. New election yard signs for 2008 added. Check out our Class of 08, 09 and 2010 items. Lots of stuff for the new bride. Our horoscope tees make great birthday gifts. Find the perfect item for anyone right here. New Teddy Bears just in time for Valentine's Day. Be sure to contact us if you need a special design. This site is owned and operated by Jerry Lambert and all content is subject to copyright.

TIP: Many items come in multiple colors, they are tagged "More Colors Available". Just click on the item and scroll over the color bar below the image to find your desired color, then click on it. 30-Day Money Back Guarantee on all merchandise. Thanks for visiting iOutlet be sure to bookmark us.

T-Shirt times offers news about...well t-shirts. Promote your own Cafepress shop at Top Shops and get traffic to your store. Affiliates feel free to link to my products. Once again, thanks for visiting and have a great day.