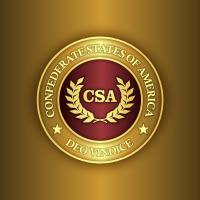 Thanks for visiting my online shop! Find what you're looking for yourself or great gifts for your friends. You'll find unique merchandise with my art on t-shirts, sweatshirts, mugs, stickers, and more.
The Gold Standard

Bumperstickers for all 50 states that stand out at a distance with their gold lettering against a dark blue background. State nickname included on every design.

Robert E Lee (SP)

The ultimate symbol of the "Cause". A true gentleman and patriot who sacrificed all for his beliefs. The greatest general this country has ever produced.