Welcome!
Welcome to Dogs In Asia's new online store!
In memory of Charly Girl 14 Aug 1999 - 03 Oct 2007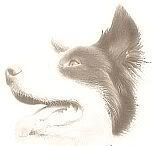 We are now selling a number of products with unique graphics on them. All profits will go to the Dogs In Asia fund to raise awareness to breeders world-wide about the dangers of exporting their dogs & puppies to countries like China and Korea which have very little if no animal welfare legislation.
Please feel free to have a browse around, why not purchase a pack or two of lapel pins to sell at dog shows and events, help spread the word
Currency is in $US Dollar
Please visit our website for more information by clicking the LOGO from there you can also join us on our forum.
PLEASE SIGN OUR PETITION Animal Welfare Laws Need To Be Enforced In Asia
With the ever increasing popularity of pets in countries like China, Korea, Japan and Thailand there is more demand for breeders to export to these countries, many dogs end up in pet shops in filthy diseased conditions. Dealers (after getting their exports from countries like USA, Europe and Australia) set up their own breeding farms to supply markets and shops, these animals are bred constantly. Many are specifically bred for dog-meat and fur trade and there is proof that this happens with Pedigree dogs also. Animal Welfare laws need to be enforced in these countries to stop the cruelty, ignorance and slaughter and enforce a strict control for the breeding, sale and keeping of animals. such a law was passed in Taiwan so its not impossible for other Asian countries to follow suit. They are to be admired for taking action and understanding the need for an animal welfare bill
As humans, we have a responsibility towards every living creature. Please help stop the cruelty in these countries now by bringing an Animal Welfare Legislation Bill in to action.