DarkRubyMoon > LINKS

DarkRubyMoon Sites
Notice: As a result of a CafePress policy, I have had to remove links to stores that are in competition with CafePress including links to my Dark Ruby Moon Zazzle shop and all links pertaining to this shop. Sorry for the inconvenience.
We carry a very wide range of products including fine traditional art, wedding designs, trendy styles, anime, gothic wear, fantasy and sorcery items, and some adult/fetish oriented and humorous...
Contact Now
Brought to you by
HALLOWEEN LINKS!

- A wicked cool site with awesome Holloween stories, paper toys, games and more!
Trusted Stores
Artist / Art related
Dashinvaine- Artist Gordon Napier's CafePress shop
Partners
Want to advertise here? Contact to become a partner to be listed here. May not sell items available through CafePress stores.
LINK TO DARKRUBYMOON!
Link to the DarkRubyMoon Store in your website or blog! Help keep my store open by encouraging others to visit my website. Linking to my store is simple. Select the type of link you would like to post below and copy it into your blog or website. Simply click the Highlight All button to highlight the script, and copy (type Control-c or Apple-c) the script into your website or blog.
Short Text Link 1
Short Text Link 2
Small Image Link
Small Image Link 2
Small Image Link 3
Small Image Link 4
Medium Image Link 1
Medium Image Link 2
Medium Image Link 3
Medium Image Link 4
Large Text Link
Small Image

Small Image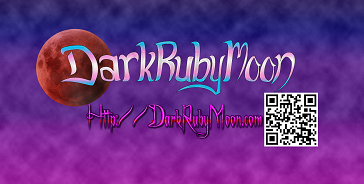 Small Image