My name is Candy and I am a proud Marine Wife and mother of 3 wonderful kids. I support our Military 110%. I created this store to offer unique designs for Military families to help them show their pride and support for their loved ones!









Cubecan's Creations : www.cubecancreations.com > Military Themed Designs > Army Only Section > Army Wife Section > Army Wife > Army Wife Rectangle Magnet (10 pack)
Army Wife Rectangle Magnet (10 pack)

Here is a great design to show your pride! This Army Wife design is perfect for any Soldier's Wife!

Product Information

Express yourself with rectangle magnet designs that fit your sense of humor, political views, or promotes your cause & beliefs
Our high quality fridge magnets are professionally printed on 2.125"x3.125" metal shell (approximate size) with a flat magnetic backing. Also protected by a clear mylar/UV cover
Use on a refrigerator, locker, cubicle, tool box, or as a dishwasher magnet for some attention-grabbing style
These novelty magnets are the perfect for any passion, magnet collection, or make unique gifts for men, women, & students
IMPORTED
Drag the square at the left to choose the part of your image you want to use. Tips: Click and drag any corner to resize; click and drag from the inside to move.
Crop Preview:
Click done if you're happy with the way it looks.


We have designs for the Marine Corps, Air Force, Coast Guard, National Guard, Navy, and Army. So if you are looking for something to show your pride and support you have come to the right place. No matter what branch of the military... USMC, USAF, USCG, USA, USN ... active duty or reserves we have something for everyone in the family from the member themselves to the wife or husband the mom and dad and the kids too. No matter what the relationship aunt, uncle, niece nephew, grandparent, girlfriend, fiancee and more. You will find a wide variety of designs on a large selection of products including: t-shirts, sweatshirts, hoodies, onsies, thongs, boxers, buttons, coffee mugs, steins, magnets, yard signs, cards and much more. So look around and see if you can't find a design that is just right for you or to give as a gift. We have designs that are perfect for a hump day party or everyday! If you have a loved one deployed to Iraq or anywhere be sure to visit our deployment section as well as our welcome home section. If they are coming home from Iraq you may be interested in the very popular If you thought Iraq was hot wait until tonight designs. We also create custom homecoming shirts for no additional charge to help you welcome home your military member. You can see our customized homecoming and welcome home shirts, banners and yard signs in the custom order section of the shop. So from bootcamp to everyday military life we have a huge selection of apparel and designs too. Show your attitude and your feisty side with one of our attitude packed designs. Marine families be sure to show your feisty side with our Semper Fiesty or Semper Feisty designs. Our Semper Fiesty shirts are a great way to let everyone know that you are always feisty!
Marines, Marine Corps,Devil Dog, Sailor, Soldier, Airman, Coastie, shirts, clothing, wife, family, kid, brat, toddler, infant, baby, child, fiancee, girlfriend, mom, dad, parent, christmas, gift, gifts, clothes, Marine Corps Clothing, Marine Corps Wife, Marine Corps Apparel, marine, united states, us, welcome home, homecoming, iraq, oohrah, hooah, jarhead, leatherneck, grunt, sweatshirt, hoodie, long sleeve, tee, funny,humorous,humor,Semper Fi, Semper Fi, Semper Feisty, customized, custom, personalized, customized homecoming shirts, personalized welcome home shirts, banners, yard signs




Cubecan's Creations Copyright &copy 2005-2019 - Candy Owens All Rights Reserved.

This web site is NOT endorsed by the United States Department of Defense, The United States Government or any other federal,
state, or military governing body or agency. The author does not guarantee the accuracy of information contained within
the web site nor does the author guarantee the accuracy of content in web sites that are linked to and referenced on this site.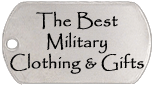 Vote For
Cubecan's Creations
at TopTee
Top List
Shoppers Currently Online