Bride T-shirts, Personalized Wedding Gifts, Favors > Personalized Wedding T-shirts, Gifts
Personalized Wedding T-shirts and Custom Wedding Gifts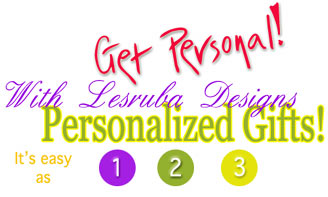 In order to have any of our products personalized, just follow these three easy steps:

STEP 1: Select the product(s) you would like personalized. (It's Free). ** DO NOT purchase yet. **

STEP 2: Email Us at: personalization at lesrubadesigns.com. Please include the link to the product and/or product number. Tell us the Name(s), Date or other information you'd like us to add. If the item has a front & back, like a tshirt, please specify which side you'd like the customization on. (NOTE: Black Tshirts are not eligible for back printing.) Include any other requests and we will do our best to accomodate them, if possible.

STEP 3: Wait to receive an email back from us which will inform you your customized product(s) are ready. We will include a link to the personalized merchandise. Happy with how it looks? You may now add it to your cart and proceed to checkout.

NOTE:Customization usually takes between 1-5 days.