Beta. Feel Free to Buy!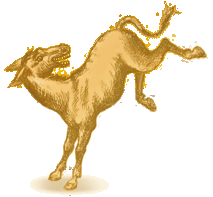 Beat GOP Gear > ALL DESIGNS > "I Think" > "I Think" Magnets

It speaks for itself!

Get it on lots of great gear to show how you feel.

Browse our hot anti-McCain designs, all on many products.

30 day money-back guarantee. Orders private and secure.

BEST SELLING "I Think" Gear

"I Think"

also on...