Beta. Feel Free to Buy!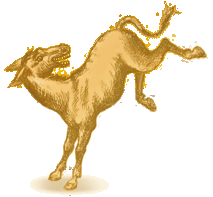 Beat GOP Gear > ALL DESIGNS > "Worst President Ever" > "Worst President Ever" Hoodie

"Worst President Ever" Hoodie

Vote for Hillary Clinton for President in 2008 early! Buy now and give away to start momentum for the Hillary Clinton President 2008 campaign. 30-day money-back guarantee. Orders are private & secure.

AVAILABILITY:

Product Number: 030-317200487

Product Information

Not too tight, not too loose.

Fabric Thickness:

Kid's Hooded Sweatshirt

Style: Unisex fit with fleece-paneled front pocket. Hood without drawstring for child safety
Size: Size runs small for neck circumference. Size up 1-2 sizes for best fit
Wash: Machine washable. May shrink after wash
Made of 50/50 cotton/polyester fleece
Weight: 7.8oz
IMPORTED

Drag the square at the left to choose the part of your image you want to use. Tips: Click and drag any corner to resize; click and drag from the inside to move.

Crop Preview:

Click done if you're happy with the way it looks.