Beta. Feel Free to Buy!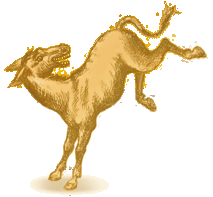 Beat GOP Gear > ALL DESIGNS > "End of an Error" > "End of an Error" Bumper Sticker (10)

Color:

"End of an Error" Bumper Sticker (10)

Product Information

Express yourself with the design that fits your sense of humor, political views, or promotes your cause and beliefs
Our high quality bumper sticker is printed on durable 4mil vinyl with premium inks that resist the sun and elements, so your message will last for the long haul
These car decals are perfect for your passion, or make great novelty prank gifts
Choose between Clear & White vinyl (where available)
Size measures: 10" x 3"
IMPORTED

Drag the square at the left to choose the part of your image you want to use. Tips: Click and drag any corner to resize; click and drag from the inside to move.

Crop Preview:

Click done if you're happy with the way it looks.