Beta. Feel Free to Buy!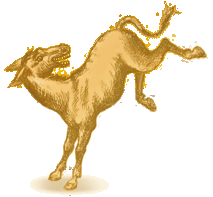 Beat GOP Gear > ALL DESIGNS > "End of an Error" > "End of an Error" Mini Button (10)

"End of an Error" Mini Button (10)

"January 20, 2009: The End of an Error": It will be the end of an error when Bush is gone. From BeatBushGear. 30-day guarantee on all "End of an Error" and other products. Private & secure.

Product Information

Add fun accents to jackets, backpacks, or mix 'n match our Mini Buttons. Our Mini Buttons are the perfect size for trading and collecting. Pin 'em on!

1 inch diameter
Metal shell
Mylar/UV protecting cover
Pinned metal back

Drag the square at the left to choose the part of your image you want to use. Tips: Click and drag any corner to resize; click and drag from the inside to move.

Crop Preview:

Click done if you're happy with the way it looks.