Beta. Feel Free to Buy!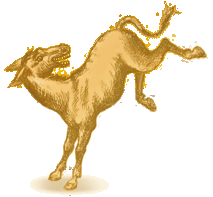 Beat GOP Gear > ALL DESIGNS > "Cheney-Satan '08" > "Cheney-Satan '08" Mini Button

"Cheney-Satan '08" Mini Button

"Cheney-Satan '08": A well-matched evil Republican ticket! This funny anti-Cheney design is from BeatBushGear. 30-day guarantee on all Cheney-Satan '08 and other products. Private & secure.

Product Information

Add fun accents to jackets, backpacks, or mix 'n match our Mini Buttons. Our Mini Buttons are the perfect size for trading and collecting. Pin 'em on!

1 inch diameter
Metal shell
Mylar/UV protecting cover
Pinned metal back
THIS PRODUCT IS NOT INTENDED FOR SALE TO, OR USE BY, CHILDREN 12 YEARS OLD AND YOUNGER
IMPORTED

Drag the square at the left to choose the part of your image you want to use. Tips: Click and drag any corner to resize; click and drag from the inside to move.

Crop Preview:

Click done if you're happy with the way it looks.