Welcome!
My 9 year old son, Jonathan, is one of the most special blessings God has given me. At 18 months he was diagnosed with severe autism. But today, thanks to EI and LI (Early Intervention and the Lord's Intervention) my son is making more progress than we ever dreamed possible. During this journey I have found precious treasures I would never have known if it wasn't for Jonathan's special needs. I have met the most wonderful people who have dedicated their lives to helping children. I have recognized miracles in the small accomplishments. I've come to understand the really important parts of life. These treasures, and countless more, both found and waiting to be found, are the catalyst for this website. I really do see the AWE in autism! I really do live on the BRIGHT SIDE of the spectrum. I hope you enjoy your visit to The AWEtism Shoppe!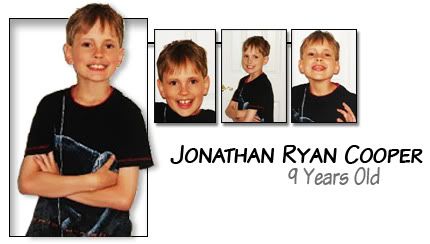 It's Spelled Wrong!
A mistake has been made.
The word Doctors and Neurologists use
to diagnose our children is autism, but it should be AWEtism.
Just think...
AWE at my child's progress;
AWE at each accomplishment;
AWE that we've been blessed to be part of a miracle;
AWE to see God's hand at work in my child's life;
AWE to meet such wonderful people;
AWE for each little step in the right direction;
AWE for the love I never knew I had.

It's not Autism... It's AWEtism!