Welcome to Soldier's Sweetheart designs! Here you'll find everything from t-shirts to calendars. Pick out anything you like or have something PERSONALIZED. There's something for everyone here. Proudly display your support for you soldier, marine, etc. Whether you're a wife, cousin, or child. You'll find everything you could want here!
I have decided to branch out and make things that are more family oriented, seeing as how I have 3 kids of own!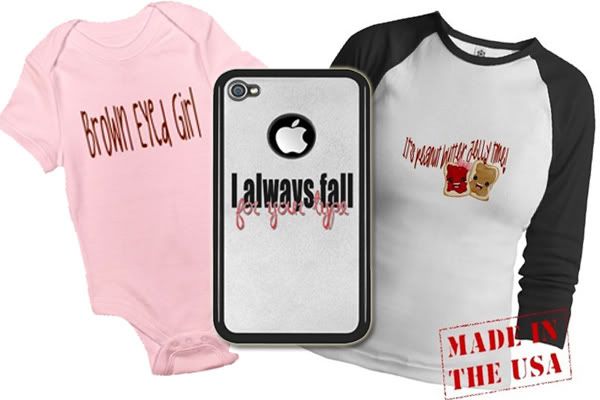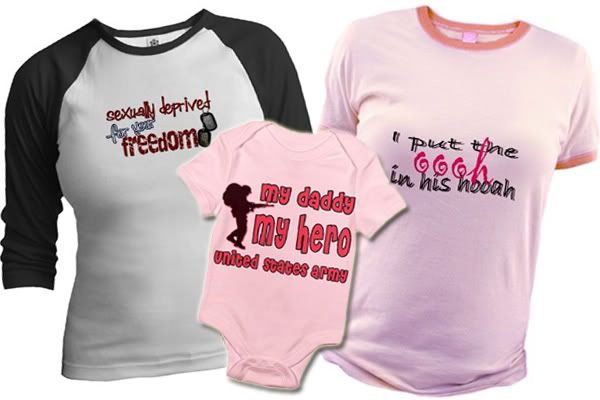 Discount:15% off orders of $50 or more at CafePress Expiry:1-28-2011 Code:TELL15 For a limited time only ALL T-Shirts up to %15 off! No coupon needed!
Free shipping for orders of $40 or more. Coupon code: CUPID. January 30 to February 3. Act Fast!

Put your banner here for Free! Join Banner Exchange.