Intelligently Designed Apparel and Merchandise > Toasters are Designed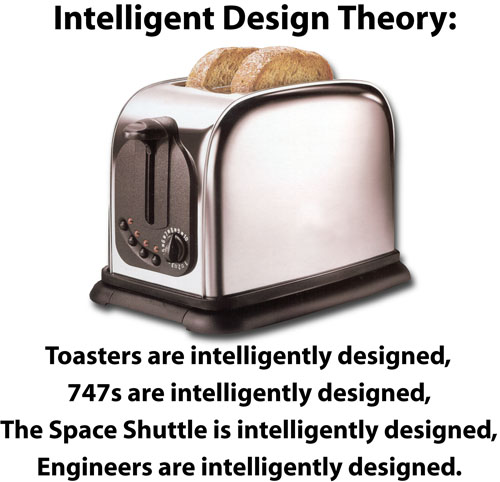 We all recognize design when we see it. As biochemist Michael Behe has stated "A man from a primitive culture who sees an automobile might guess that it was powered by the wind or by an antelope hidden under the car, but when he opens up the hood and sees the engine he immediately realizes that it was designed. In the same way biochemistry has opened up the cell to examine what makes it run and we see that it, too, was designed." So why not just state the obvious as this T-Shirt does:
Toasters are intelligently designed,
747s are intelligently designed,
The Space Shuttle is intelligently designed,
Engineers are intelligently designed.