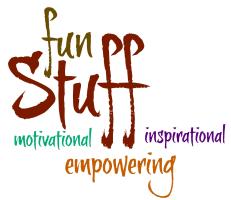 Welcome!
Thrive Any Way Store is a place to find fun and motivational products for yourself or others. Express yourself through the products you use or wear.
If you don't see the graphic on the item you like, please contact us and we will make it for you.
If you would like to purchase a design only, please Please click here and visit my store.
Thanks for shopping at Thrive Any Way.
Empowerment Series

Here you will find products that are declarations and statements designed to empower you and others

Conversation Starters

These conversation starters help when meeting new people. They are fun, thought provoking and will ignite a chat with some unique folks!

Journals Galore

We use journals for everything. Here are several and new journals are being added regularly

Thrive Any Way Products

These are our signature logos and designs used for our products and services. All geared to motivate and empower.

Relationships

For those of you who want to express yourself inside and outside of relationships