Koy's Cogitations > Links!
Keep paging down to see samples of some of my favorite images from other stores. Click the images to be linked to the store that sells it. Happy shopping!
Mystic Minded

Beyond the Classroom

Beyond the Classroom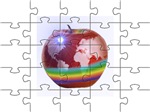 "Castillo"

Frodo failed. Bush has the ring

Turn Left

Outspokenclothing.com

Sorry...

WAR STOPS A BEATING HEART!

Fillerup!

Help the cause of freeing an innocent man! FREE LEONARD PELTIER!

TuffKitty.com

LEFT!

"That is so Gay"

I want Koochie!

"Plucked Strings" Liberal Christian Shop

BigDogma

For Jon Stewart fans: "I desecrated Christmas at Osama's Homo-Abortion Pot-n-Commie Jizzporium!" by Aardvark Jones

Winged Turtle Creations

Jib Jab!

Radio News America - Anti Bush, Anti Republican and PRO Peace!

Kyndculture's Hippie House of Peace

American Blue Voice - Political Gear

Scarebaby - Liberal, Left, Progressive, Democrat

A Rose is a Rose - Anti-Republican, Anti-Bush, Anti-Right-Wing!

Popular WHATEVER products!

SunWork Designs: Patriot Dreams

The General's Stores - Humor & Politics

Irregular Goods - Progressive Values

Flying Spaghetti Monster Sees All!

Air America Radio

Geek and Funny Gift and T-Shirt Shop

Impeach Dubya! Awesome graphics for the outraged

The Lavendar Liberal - Progressive Messageware for Peace-loving Lefties

The Randi Rhodes Show Swag

AAA Anti Bush Artwork from geelove

The Democratic Underground Liberal Progressive Gear

Anti-War.com

Autism - Deal With It

Autism - Help solve the puzzle at "Through Our Eyes"

Autism - Deal With It