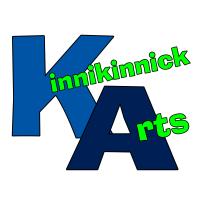 Thanks for visiting Kinnikinnick Arts!
Buy t-shirts, sweatshirts, calendars, mugs, and more with designs from The Big Bang Theory, NCIS, Star Trek, Breaking Bad, Scrubs, CSI, and other tv shows. Check out our Sheldon's t-shirt collection.
Kinnikinnick Arts also sells iPhone and iPad cases with 100's of different designs, including funky and colorful geometric designs, sports themed designs and designs from a variety of tv shows...The Big Bang Theory...NCIS...Star Trek...Scrubs and more.
Check out our sister store
Kinnikinnick Arts Too
, for more great products such as NCIS Gibbs' Rules designs,
The Polar Express, A Christmas Story, Elf
, and many other products.
We accept PayPal and Amazon Payments.
Breaking Bad

Love the show Breaking Bad? Check out theses products with Breaking Bad designs.

The Polar Express

If you love The Polar Express, check out these great products. This section includes Believe pajamas, t-shirts, sweatshirts and more. Check out the designs with The Polar Express train. The Polar Ex

The Big Bang Theory t-shirts and more

If you love Sheldon, Leonard, Penny, Raj and Howard, buy these great products...everything from t-shirts to posters..with various "The Big Bang Theory" designs.

NCIS (Various Designs)

Love NCIS? Can't get enough of Gibbs, DiNozzo, McGee, Ziva, Ducky, Abby, Palmer and the gang? Buy these products with various NCIS designs.

Photographers

The products in this section have the Photographers Worry about Their Images design.

Calendars

Need a calendar? Get these calendars with Sheldon's Quotations,Big Bang Theory quotes, NCIS Gibbs' Rules, and Star Trek.

Caddyshack

If you love golf and the movie Caddyshack, check out all these great products with designs relating to Caddyshack.

NCIS Los Angeles

Love NCIS LA and Callen, Sam, Hetty, Kensi, Deeks and the gang? Buy these great products with the NCIS Los Angeles design.

Saturday Night Live

Love Saturday Night Live? The products in this section contain various Saturday Night Live designs.

CSI Vegas

This section contains various products from the CSI Las Vegas television show.

CSI Miami

This section has products with various "CSI Miami" designs.

CSI NY

If you love CSI NY, this section is for you.

Twilight

Love the Twilight Saga? Buy Twilight products featuring Edward, Bella, and Jacob.

What Now?

This product has the fun "What Now?" design.

iPad Sleeves

Need a sleeve for your iPad? Check out these designs.

Sports Shop - Sports t-shirts, sweatshirts, & more

Love sports? The Sports Shop carries t-shirts, sweatshirts, hoodies, and many other products with baseball, softball, football, hockey, golf, fishing, wrestling, lacrosse and other sport designs.

Castle TV Show

If you enjoy watching ABC tv's Castle, you'll love this section. Buy great Castle products here.

Christmas Stockings

These Christmas stockings are in a variety of designs, including Polar Express and A Christmas Story.

iPhone 6/6s Slim Case


$21.99

iPhone 6 Plus/6s Plus Slim Case


$21.99

iPhone 6/6s Tough Case


$27.49

iPhone 6 Plus/6s Plus Tough Case


$27.49