Irony Design Fun Shop - Humorous & Funny T-Shirts, > Seniors, Retired, & Aging > I'm not 60-something!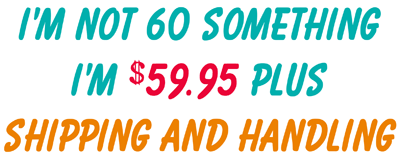 "I'm not 60 Something, I"m $59.95 plus Shipping and Handling."
Funny novelty gifts. Perfect for the 60 somethings that don't like to say their exact ages.
There's also one for 40 Something. and 50 Something.