Irony Design Fun Shop - Humorous & Funny T-Shirts, > Christmas T-Shirts & Gifts > Christmas Dog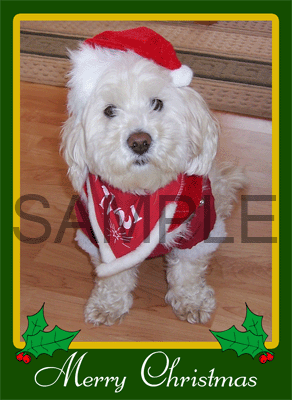 Merry Christmas!
A puppy dog dressed up as Santa for the holiday occasion on our Greeting Cards, Note Cards, Tile Coasters, Buttons, and other goodies to decorate for the Christmas season, or to pass on as gifts.
The inscription inside the cards: "Warmest thoughts and best Wishes for a Wonderful Holiday and very Happy New Year."

You can find a different design with the same Bichon Frise Dog HERE.