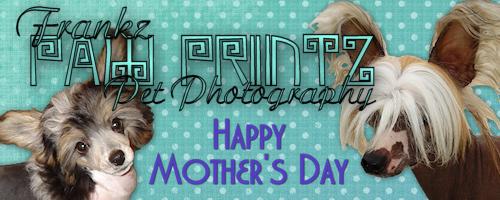 Welcome to Frankz Paw Printz, a pet photography business located in Carmel, California. For complete information on our photography services, please visit
My Website
This store is for my Mother's Day designs. Please visit my other stores for the other various Holidays. Be sure also to visit the original Frankz Paw Printz store.
Renae specializes in FUN, CANDID, and WILDLY EXPRESSIVE photos of your family member in their most relaxed and happy atmosphere, using Carmel Beach as a backdrop, having a ton of fun in the process.
Photography services are available to proud pet owners in the Carmel and Pebble Beach area most any time.
If you see a design that does not reflect your breed of dog, please contact me and I will add it into the product line. Remember also, if you would like your own dog to appear in any of my designs, I can do this at no additional cost to you. Contact me for details.
Stop by and visit my website at
Frankz Paw Printz