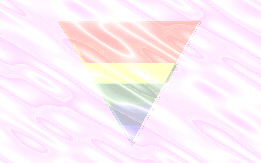 Welcome to Eoh's Embrace Diversity Pride Store! Inside you'll find a huge variety of unique gifts, apparel and other fun items from conversation pieces to books to a little bit of erotica (and who doesn't need a little of that?!) Plus, check out Eoh's own exclusive line, "Embrace Diversity", the hottest and trendiest brand name in Pride products. What are you waiting for?! Come on in, browse around and "embrace" the pride in yourself and our culture by showing off our newest designs!
WOMEN'S APPAREL

Ladies, get ready to shop 'til you drop! We've got ever type, style colr and image you can imagine to show off your pride!

KIDS DEPARTMENT

Start them young and let us help you raise a new generation of tolerance and pride!

OFFICE SUPPLIES

Why stop by showing your pride at home? From out of office to home office, you're going love these!

CALENDARS

What a better way to keep track of time then with pride!

FUN SHHTUFF

What's the use in showing off your pride if you can't have fun doing it?! Come on in!