Welcome to The best kept Bride's Secret
for unique
wedding favors, bachelor and bachelorette party supplies, Stag & Doe T-shirts, Bridal Shower gifts
and more.. We are a small but continuously growing design company specializing in
wedding, engagement, honeymoon, bachelor and bachelorette party t-shirts, gifts, novelties and favors.
Thanks to our new partnership with Cafepress.com, we can now offer all of our
exclusive wedding and bridal designs
printed on hundreds of high quality printable products, from
buttons, stickers, magnets and other little goodies, to hoodies, jerseys, baseball caps, tote bags
and more. Of course, we also offer a wide selection of
wedding & party invitations, thank you cards
and other things to make your big day that much more fun!
The Bride's Secret
offers an easy to use, no fuss
personalization service
to help you get exactly what you're looking for, whether you need a "Future Mrs. Smith" t-shirt, or maybe a "Jane's Amazing Bachelorette Party" sign or poster, we'll put it together for you in no time. Just take a look at our personalization page for more information. If you're not looking for a custom design, please check out our premade
wedding and bridal design collections
by selecting a category in the left navigational bar.
Thanks for stopping by!
Please visit us again soon, and pass us on to other brides! We add new designs & items to our shop all the time.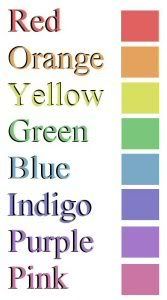 The chart to the left lists the available color options for all of our premade designs. We also offer each design in black or white for those of you looking for more traditional, formal items for your wedding. Each colored design goes strictly by computer color hex value. Colors may vary from computer screen to computer screen, depending on your monitor settings.

To get started, select a category by clicking on one of the links in the left navigational menu or you can select a category by clicking on a thumbnail below.